Memorial Scholarship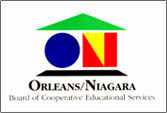 I invite you to support the Rick Hand Memorial Scholarship Fund. Rick was the owner of Empro-Niagara Inc., and a supporter of education through the Orleans Niagara BOCES Welding Program.
The purpose of the Rick Hand Memorial Scholarship is to provide some financial assistance to students enrolled in the Welding program at Orleans Niagara BOCES as they pursue careers in the welding/fabrication field. This is being set up to help support the future tradesmen of our community and a way to continue the giving spirit of Rick Hand. The scholarship will be awarded annually to a graduating welding student from the Medina Career and Technical Center.
This fund has been established in memory of Rick Hand; a business owner, teacher, mentor, family man and a friend to so many. These are but a few words to describe a man who was as caring and dedicated to his business associates as well as he was to his own family. Rick's determination and work ethic are to be admired, and his ability to mentor and teach others is a trait that many should aspire to.
The Welding Program and O/N BOCES is geared for high school junior and senior students who have an interest in welding and metal fabrication. Throughout the two years they are enrolled students receive classroom instruction and hands on training in all aspects of basic welding. Students not only have the opportunity to shadow at local industries, they also have the opportunity to obtain full time employment in their field by the time they graduate from high school. It is through the support of business owners such as Rick Hand , that students are able to have places to shadow, to work to perfect their craft and to have on the job training from experienced tradesman.
Your contribution to this scholarship fund will help a graduating student who demonstrates dedication to the craft of welding as well as helping others – following in the example that Rick has set. This scholarship fund is important in assisting and encouraging students to continue learning and growing in their trade whether it be learning through institutions of higher education or learning on the job.
I ask you to help lead the way in supporting the future welders and fabricators graduating from O/N BOCES, so that they can one day contribute to their trade and community as Rick Hand has. Your contribution will be greatly appreciated.
You can download a contribution form in the sidebar to help you participate in this Memorial Scholarship Fund.
Best Regards,
Eric Farrell

Orleans Career and Technical Education Center Welding Instructor,
Former shadow and employee of Empro-Niagara